News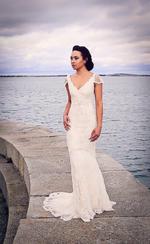 Very important date for your Diary Ladies!!
De Stafford Bridal Exchequer st Fashion show on Thursday 5th February to launch our 2015 collection, show begins @ 6.30pm. Kathy de Stafford will be in store on the evening so you can ask her expert opinion on what colour/shape/style suits you best for your wedding day.
You can email us dublin@destaffordbridal.ie or telephone 01-6798817 to get your name on the guest list. The list has already started to fill up so get your details into us quick!
Read more »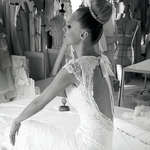 We are delighted to announce that our Nenagh branch has a Cymbeline trunk show running from the 11th February to Friday 20th February, during this time we are offering 10percent discount on all Cymbeline dresses. Please telephone 067-41099 or email nenagh@destaffordbridal.ie for an appointment.
Read more »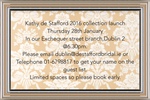 Kathy is launching her new 2016 collection, Thursday 28th January in our Exchequer street Branch.The show will be on in our shop 21 Exchequer street, Dublin2 starting at 6.30pm.
Stunning models from Catwalk Modelling Agency Galway.
Please email dublin@destaffordbridal.ie , Telephone 01-6798817 or send us a message on facebook to get your name on the guest list. Limited spaces so please book early.
Read more »
DE STAFFORD COUTURE HOST A RIKI DALAL TRUNK SHOW- The Riki Dalal trunk show is on Friday 21st-Sunday 23rd October,It's by appointment only but there will be about over 30 dresses showcased and special discounts will be given so it's well worth a visit! Email howth@destaffordbridal.ie or Telephone 01-8397099.
Read more »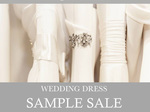 We are having a Bridal sample sale in our Nenagh store, Sunday 6th November, 12-5PM, all gowns €500-€1200,amazing value. Email nenagh@destaffordbridal.ie or Telephone 067-41099 for more information.
Read more »

Exciting news!!!!!! We are hosting an exclusive Nurit Hen Trunk Show from the 10th - 12th of March.Never seen before wedding dresses in Ireland!! Call 01-8397099 to make an appoinntment!
Read more »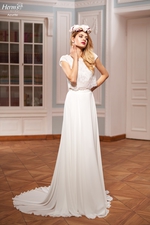 HERMS TRUNK SHOW NOW ON IN OUR NENAGH STORE.Amazing gowns please see under 'Dresses', all the amazing styles now available in store for the trunk show.
Email nenagh@destaffordbridal.ie or Telephone 067-41099 for an appointment. 10 percent discount on orders until Sat 15th April 2017.
Read more »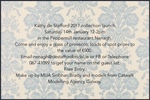 Kathy de Stafford 2017 collection launch- Saturday 14th January 12-2pm in the Peppermill restaurant Nenagh. Email nenagh@destaffordbridal.ie or Telephone 067-41099 for more information or to get your name on our guest list..
Read more »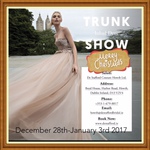 EXCITING NEWS!!!!!
Our Howth boutique is hosting an exclusive Inbal Dror trunk show!!
The 2016 "New York" collection has amazing regal Bridal gowns, the collection this year brings glamour and decadence to each piece. The soft palette of Ivory, vanilla, champagne & Charcoal Blush hues serve as a canvas for exquisite detailing. This season, Inbal incorporated the finest European fabrications from layers of silk tulle & delicate matte sequins to unexpected laser cutouts.
The trunk show is on from the 28th December to the 3rd of January
Call 01-8397099 or email howth@destaffordbridal.ie to book an appointment!!
Read more »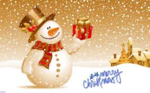 We would like to wish all our brides past and present a very 'Happy Christmas', We are closed this evening, 23rd Dec @ 5.30pm and are re-open again on the 28th/29th/30th December @9.30am.
Read more »